Higgins
Siobahn Mr Higgins Yarnell
(AKA Baby Harry)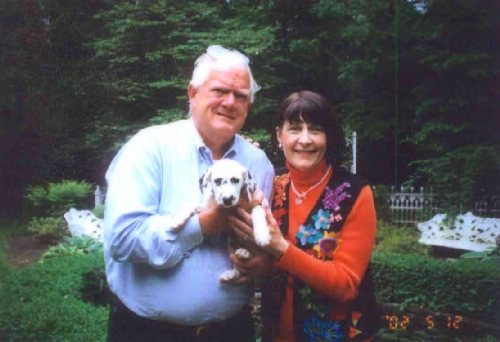 Mr. Higgins was a Mother's Day present for Paula. Here he is on Mother's Day
with his new Mom & Dad. Paula said, "he is the best Mother's Day present ever!"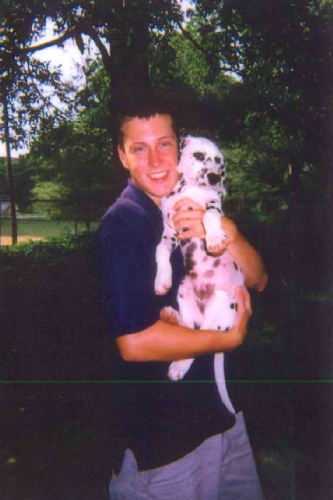 Higgins with Tyler who surprised his mom with Higgins,
and with Tate who also loves Higgins to pieces.
The caption on the back of this picture,
"Higgins colors our world beautiful."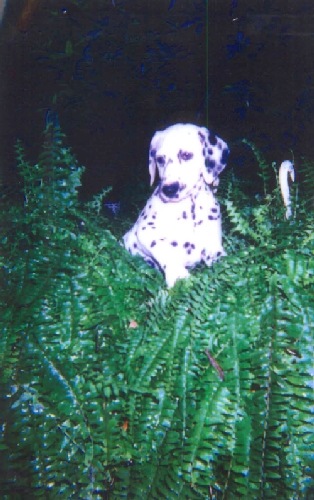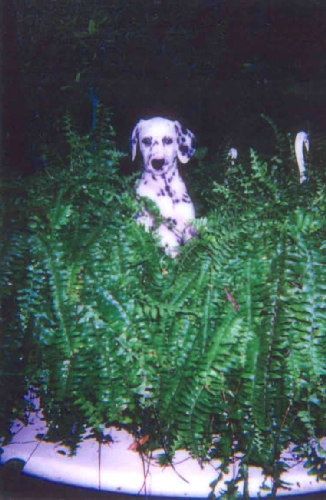 Playing in the ferns.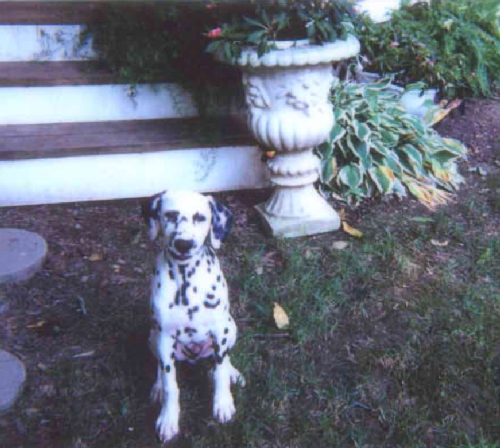 Just look at that "little grin" on the side of his face. July 2002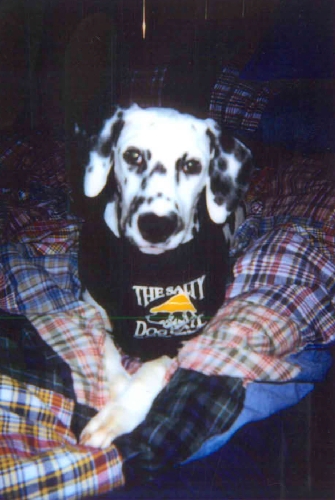 August 13, 2002 on vacation in Hilton Head.
Paula is an artist. She refers to Higgins as a "Model/Actor".
This picutre is to be on display in one of her shows.
Higgins has his own pool he loves to swin in, as well as their ponds.
This page has been visited
This site best viewed using Internet Explorer
Photos by Paula Yarnell and may not be reprinted.
© 2000-2003 R-DALS Champion Dalmatians. All Rights Reserved.